A real estate contract can be a formidable document. Yet, understanding this vital paper is key to navigating a successful sale. Let's break it down in simpler terms to help you stay in control of your transaction.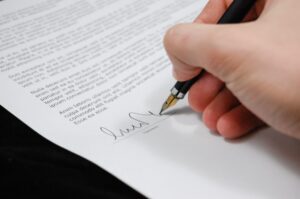 The first part of the contract outlines the basic details – who is involved (buyer and seller), the property's description, and the agreed-upon price. Ensure all the details are accurate, especially the property's legal description, which can be found on your deed or property tax bill.
Next comes the earnest money deposit. This section outlines the amount, due date, and where it will be held (usually with a neutral third party like a title company). Remember to verify the deposit by requesting a receipt from the title company.
The contract also addresses contingencies, which are conditions that must be met before the sale proceeds. Common contingencies include the buyer obtaining financing and a satisfactory home inspection.
Towards the end, the contract states the closing date and location. This is when the ownership officially changes hands, and you receive your money.
Finally, the contract's default section outlines the penalties if either party fails to follow through on their obligations. Knowing these terms can save you from unpleasant surprises.
Remember, a contract is legally binding. Make sure to read and understand each clause. When in doubt, consult a real estate attorney. You're not alone in this journey, and asking for help is a sign of strength, not weakness!